DTY Yarn
Product name

Specification

Yarn count

Polyester

DTY

(add a network)

50D

24F,36F

75D

36F,48F,72F

98D

36F

100D

36F,48F,72F,96F

150D

36F,48F,72F,96F,144F,192F

200D

72F

300D

36F,48F,72F,96F,144F,192F,288F,572F

450D

144F,192F,288F

600D

192F,288F

Polyester S+Z

DTY yarn

(add a network)

100D

36F/2.48F/2,72F/2,96F/2

150D

48F/2,72F/2,96F/2

300D

48F/2,72F/2,96F/2

Microfiber DTY

150D

288F,576F

Grade

A/B

Intermingled

SIM,HIM,NIM

Luster

Bright,Semidull,Full dull

Twist

S/Z (S-Twist,Z-Twist,S+Z-Twist)

Semi-dull(Full dull) white/black/color polyster yarn,Semi dull

Cationic polyester yarn,Bright color polyester yarn

Scoks,Clothes,Towels,Tablecloths,Carpets,knitwear,Ribbon and other

textile products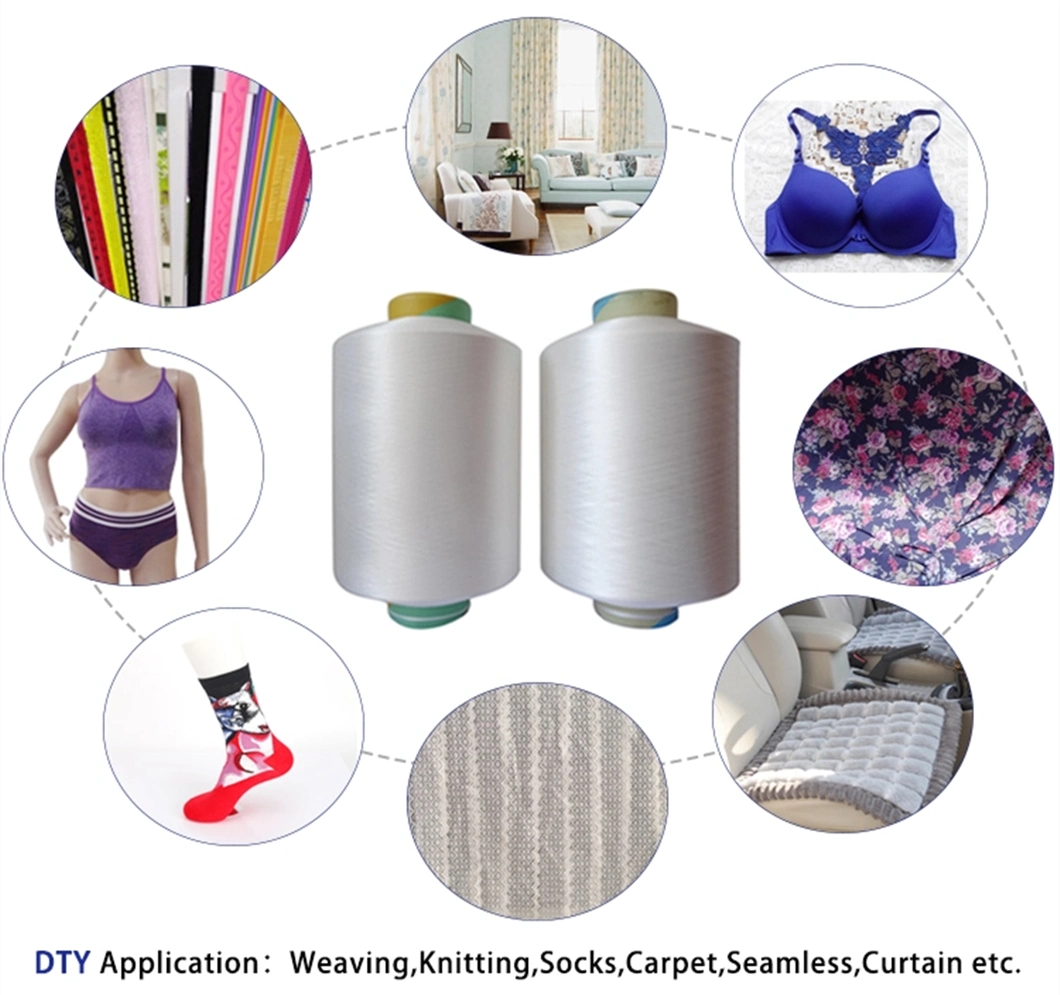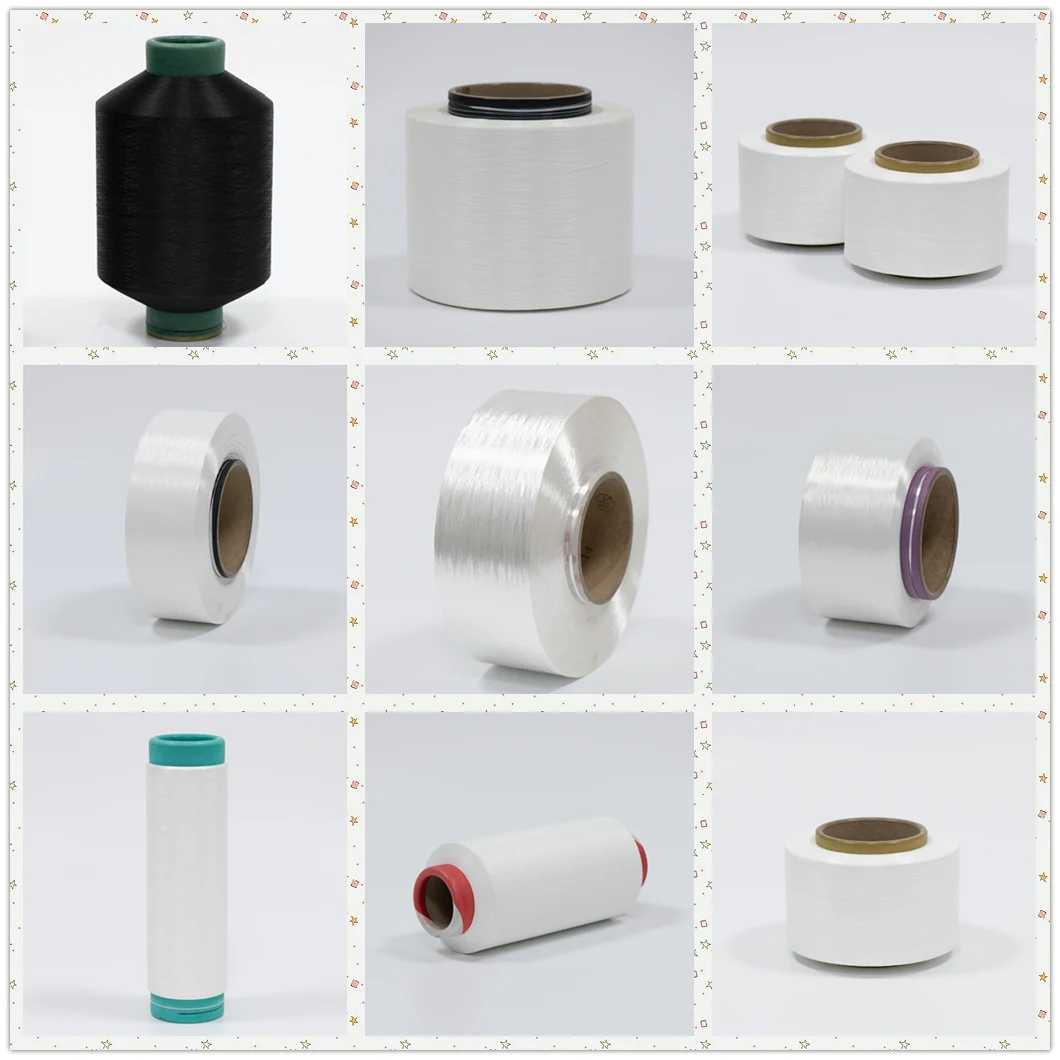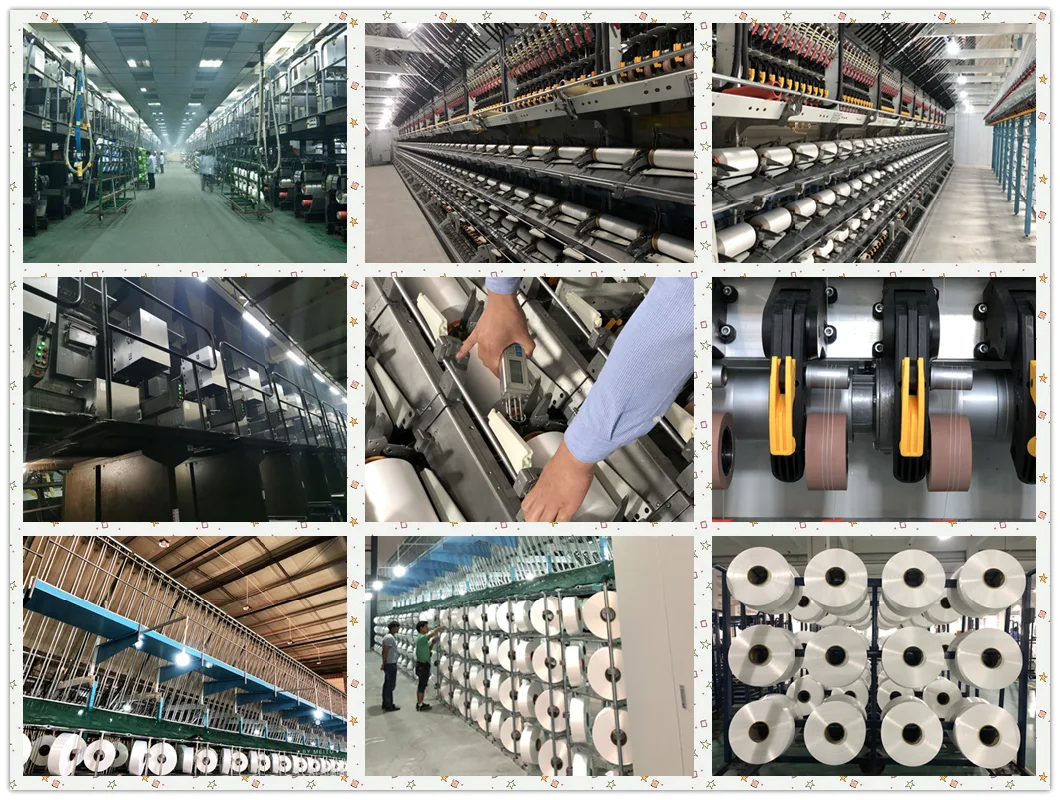 Suzhou Jinshi Fiber Technology Co., Ltd.
Founded in March 2018, it is located in Shengze, the famous hometown of Chinese silk. The company has a core human resources team with many years of experience in R&D, production and sales, and specializes in R&D and production of high-performance fibers and differentiated polyester. With continuous efforts and pursuit, it has become a high-quality supplier for dozens of well-known enterprises at home and abroad. Main product range: Polyester FDY\DTY semi-gloss, matte, bright and superfine denier; GRS environmental certification series; colored silk series; whitening silk series; cationic series; flame-retardant fiber series; sea-island silk series; thermal fuse series ; PBT, T400, SSY, CEY and other functional yarns. The product specification is 15D ~ 330D, DPF can reach 0.125-1dtex. In addition, we can customize special product projects with different functions according to customer requirements. The company has close exchanges with many well-known domestic companies in the areas of new product development, production technical support, sales and services, and provides strong support for our production technology and marketing team. Cooperate to introduce the world's advanced Japanese TMT winding equipment and German Barmag texturing equipment. Currently, it has the production capacity of 50,000 tons of differentiated polyester fibers and 20,000 tons of various specifications of polyester elastic fibers. Such products have passed Intertek, GRS well-known certification.

Q
uality is the guarantee of cooperation; efficiency is the key to success; innovation is the cornerstone of development.

Continuous efforts and pursuit have become a well-known domestic supplier.