GIS has 10 offices all over China. The head office is in Fuzhou, Fujian. The other 9 offices are in Shunde, Dongguan, Shenzhen, Xiamen, Ningbo, Hangzhou, Suzhou, Qingdao and Tianjing. In a word, we have built an inspection service network in China. Up to present, GIS has totally more than 100 employees to serve the clients. Our quality management consultants, plant auditors, product inspectors, product manufacture engineers and quality engineers are all competent engineers. A number of senior exports in various industries are also engaged in GIS.
After years of effort, GIS has become one of the largest companies in quality field in China.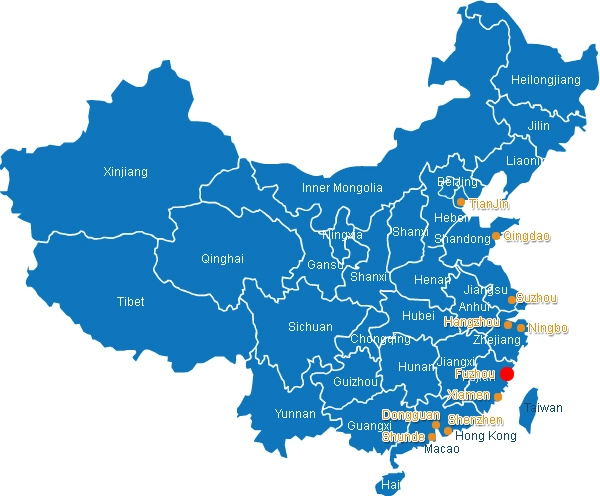 Product inspection is divided into pre-production inspection, during production inspection and pre-shipment inspection.
inspection service

Our duties

Your benefits

Pre-Production Inspection

Check the raw materials and components used in production;
Sample and test semi-finished products to detect potential defects;
Evaluate the quality system of the production line;
Assess the management and ability of production equipments;
Assess the production capacity of the manufacturer;
Provide technical advice to the factory to improve product quality and minimize defects;
Assess production schedule.
Find existent and potential problems before mass

production

to avoid unnecessary loss. Ensure consistence of product specification and production schedule.

During Production Inspection

Sample and evaluate the products for safety, performance, design, function and appearance;




Check for any defects and deviation from clients' specifications and/or given samples;




Evaluate the packing methods and packing material;




Check and evaluate the quality management of production line;




Evaluate the production progress against the schedule and predict if the shipment is on schedule;




Give practical and effective advices to improve quality in accordance of the findings

It is suitable for control of the production quality during the mass production. Ensure that the progress, production cycle and the quality meet clients' requirements through as early as possible discovering and processing the quality problems.

Pre-Shipment Inspection

Check quantity, accessories, assortment, labeling, shipping mark, etc. against the purchase order, given samples and technical documents;




Sample and evaluate product for safety, design, function, appearance, and performance;




Check for any defects and deviation against the technical standards or requirements;




Assess packaging form.

It is the final inspection with which you are be able to decide to accept the batch/lot of the merchandise or not.

Full inspection



Appearance check;
Workmanship check;
Function check;


Safety check;




Other special checking points.




All defective products will be sorting out

,

qualified products which pass inspection will be packed

(

or re-packed

)

into carton and sealed with GIS label. It ensures that each product delivered meets our customer's specified quality requirements.




Loading supervision

Check the container condition;
Verify the products loaded;
Closely monitor the loading process;
Verify the quantity;
Ensure proper handling of the goods and proper stack in the container;


As soon as the inspection is finished, the container will be sealed with the shipping line seal. And seal number is recorded in the loading report.

Ensure that the intended goods and quantity loaded into the container are in accordance with your purchase order in aspects of reality, completeness and correctness.
Pre-Production Inspection
Pre-production inspection is to be conducted at the beginning of production or even before the start of manufacturing.
During Production Inspection
During-production inspection is to be conducted when 10%-15% of the production is completed.
Pre-Shipment Inspection
Pre-shipment inspection takes place when the merchandise is finished, packed and ready for shipment. Sampling is implemented in accordance with the internationally recognized acceptance sampling standards, e.g. ISO2859/ANSI/ASQCZ1.4 /BS6001/DIN40080/NFX06-022, etc.
Full inspection
Full inspection is 100% inspection for products
,
which is carried out before or after packing. Based on clients' requirements, we will check product piece by piece on appearance, workmanship, function
,
safety and etc.
Loading supervision
Loading supervision is a loading process control when the products are being loaded into the container.