DTY weft polyester recycled yarn suppliers recycled no twisted untwisted yarn for label weaving
Recycled poly yarn
Recycled polyester yarn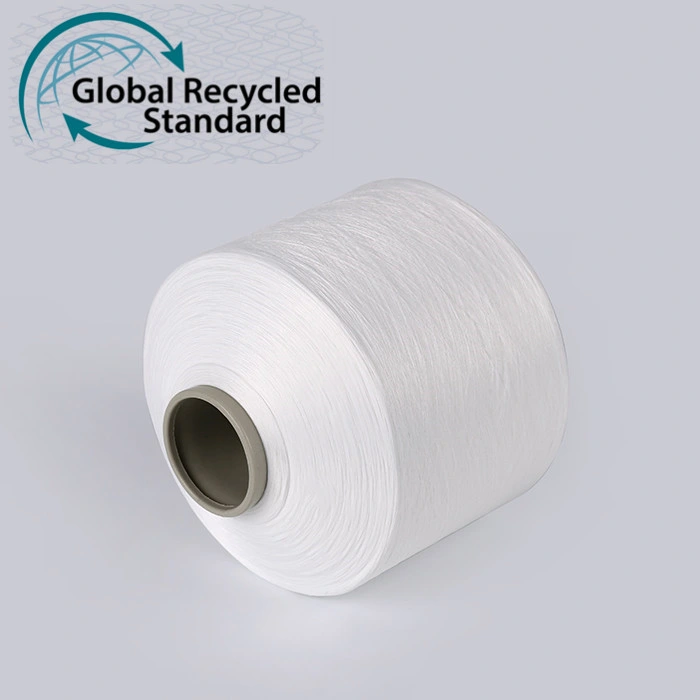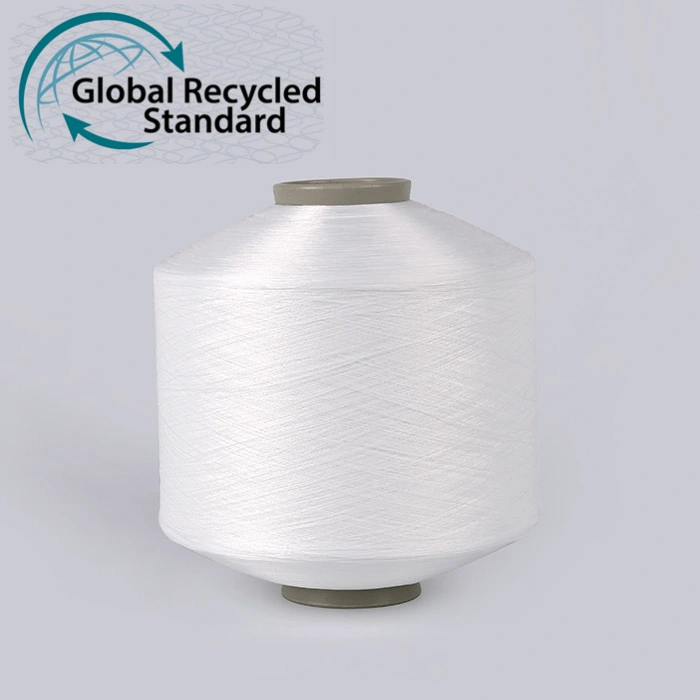 Main specifications:
Recycled polyester FDY/DTY filament yarn
Colors



Dope dyed Raw white/ Black



Luster



semi dull,Full dull



Specifications

50D/24F

75D/36F ,75D/72F

100D/36F, 100D/48F

150D/48F

600D/192F

Other specifications can be customized,

Please contact us ,Thank you

Certification

GRS certificate

(global recycled standard certificate )

TC certificate

Oeko-Tex standard 100

ISO9001:2015

Category

1.Recycled polyester yarn (FDY/DTY)
2.Polyester twisted yarn (FDY/DTY)
3.Nylon twisted yarn (FDY/DTY)
4.Blended yarn (Mixed colors, Mixed material)
5.Metallic yarn
6.Functional yarn: antibacterial, flame retardant, UV resistant..
7.Fancy yarn:
Feather yarn, Imitate mink hair yarn, Lantern yarn, Toothbrush yarn,
Ladder yarn, Tape yarn

(These are ordinary fancy yarns. Our R&D department has

developed many new fancy yarns. If you are interested,

please contact us in time and let us introduce them to you.)
Recycled polyester warp/ weft yarn (can be twisted )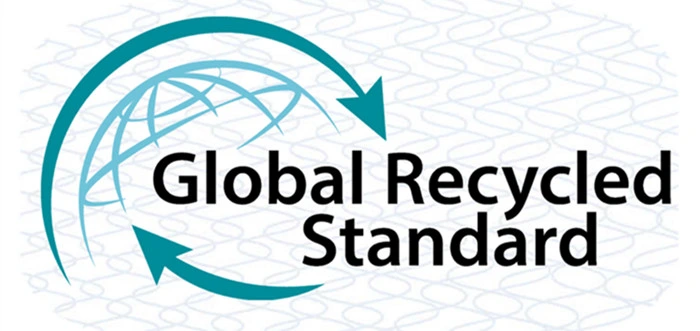 Production process: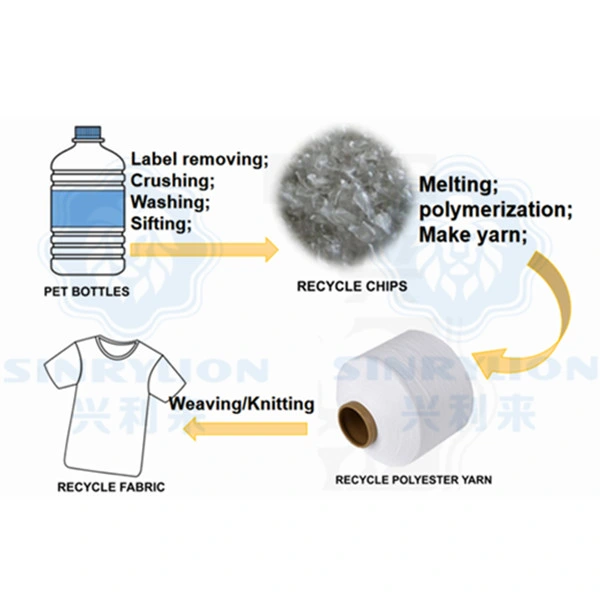 The recycled fiber is recovered after the beverage bottle is used. Protect the environment and reduce carbon emissions. Eco-friendly, comfortable and healthy.

Application: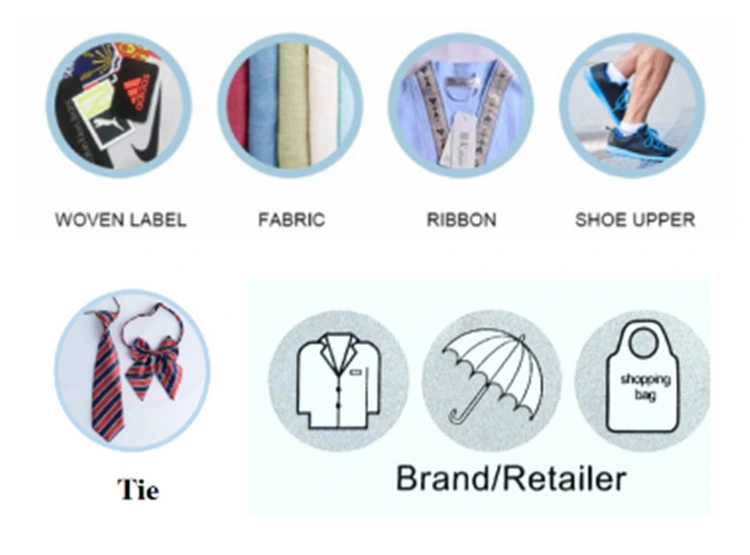 Our cooperative partners:

Certification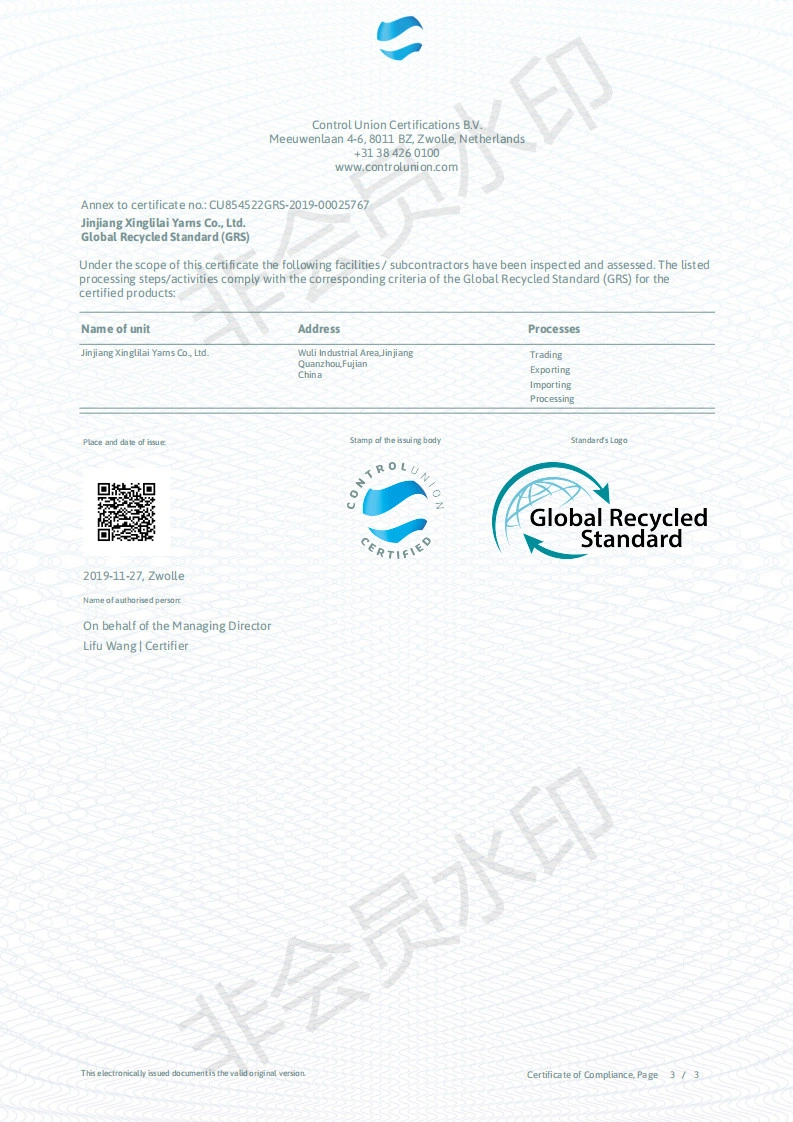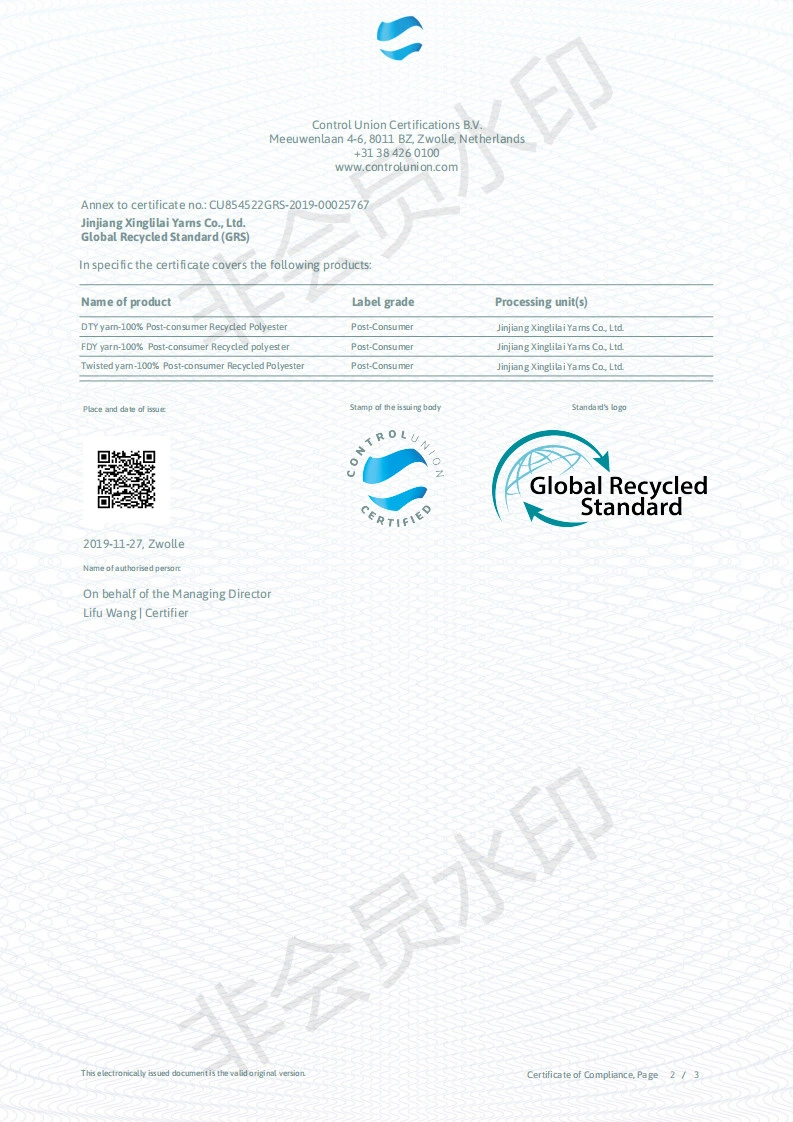 Manufacutrer: